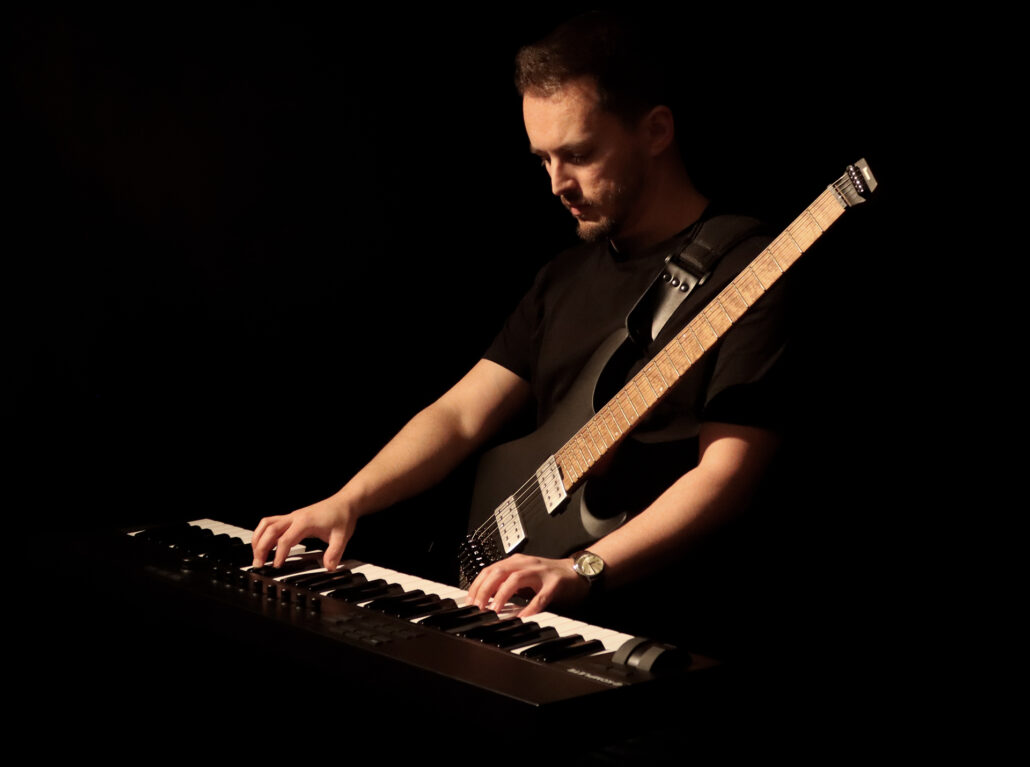 WHAT'S HAPPENING:
The latest release of my solo project, featuring lyrics by Sofia Faria Fernandes, drums by Marcelo Aires and a guitar solo by Luís Costa.
Live album and film by my band Rei Bruxo.
Theater show by Ensemble with original soundtrack and sound design by me which is currently on national tour.
Latest single by my band Sullen from our upcoming live album. Composition, keyboards and mix by me.